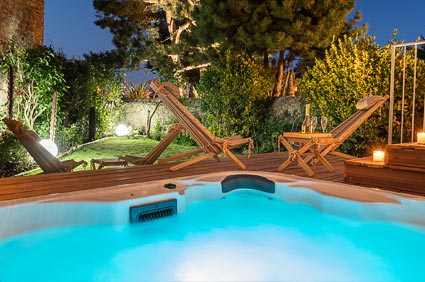 Equipment available for your wellbeing:
Who doesn't dream of a moment of relaxation in an outdoor hot tub, well hidden in hundred-year old walls, in the middle of white hydrangea and agapanthus?
Want a moment only for yourself, to disconnect from the daily stress? Upon reservation, choose to enjoy the benefits of a massage in our wellbeing space. "Upon reservation and with an additional charge".
Looking to experience the joys of cycling the length of the coast and through the dunes? We'll provide you with a space to park your bikes during your stay.
And obviously, we remain at your disposal for help with any personal requests, urgent needs or questions.